Check out our new Loyalty Program!
It's a new year at Honey & The Hive and we have been hard at work getting our new Loyalty Program off the ground just in time for Hive Life. We know that inflation has been driving up prices everywhere. We wanted to find a way to give back to our customers and our community. By starting this loyalty program, we can offer y'all savings on your purchases as a reward for your continued patronage. It's one of the small ways we can say thank you. 
Here's how it works: 
When you create a new account you will be asked if you want to join the Loyalty Program and if you give us permission to email and/or send you text messages. If you say yes, then you will be added to the Program and given your first 100 points. If you already have an account and want to sign up, just let us know and we can take care of it for you. 
There are one-time rewards (like "Thanks for signing up, here are 100 points") and every dollar you spend gives you one point. 
Here's how the reward tier for earning points works: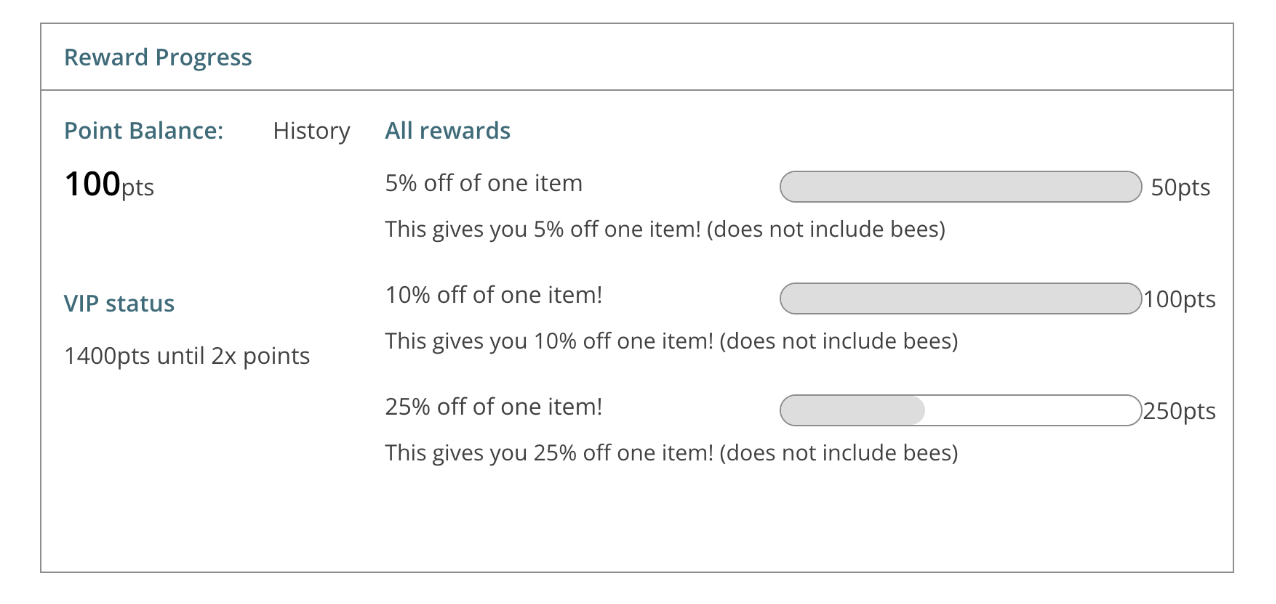 When you reach VIP Status by earning 1500 points, you will be eligible to earn 2x the points per dollar! 
So, say I'm new to the Loyalty program and I sign up. That's 100 points already! Then I want to buy a deep nucleus colony. That's an additional 200 points. I'm already up to 300 points and can use that toward 25% off my next purchase. 
If you want to apply your rewards to your online purchase you would select the following drop-down menu: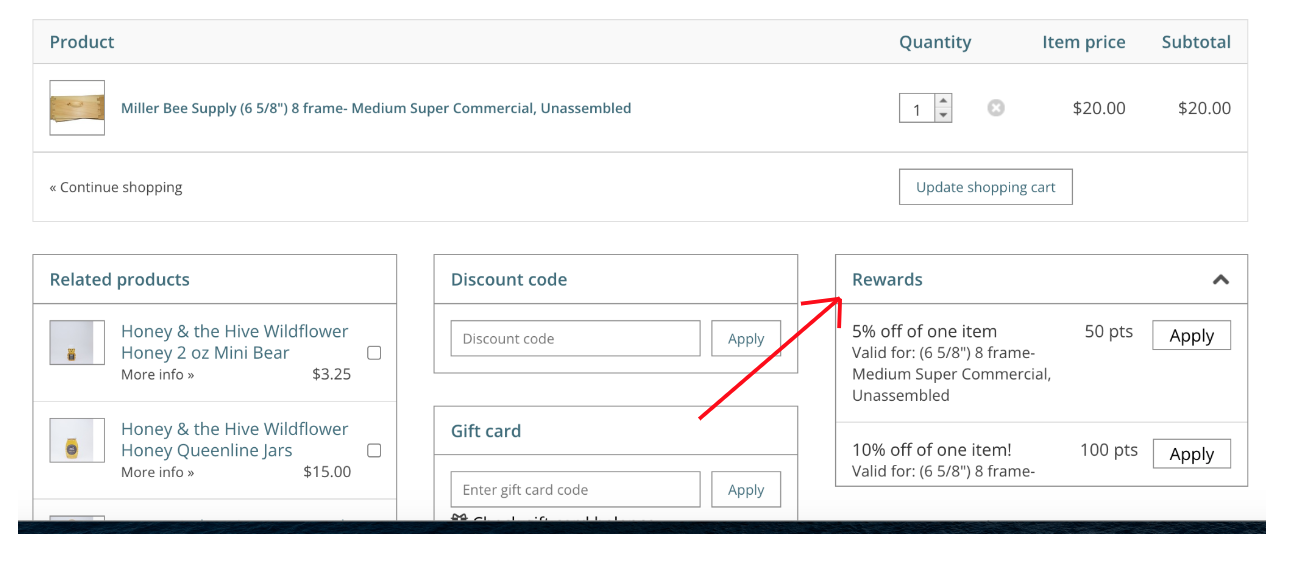 It's that simple! 
Want to use your points in person? Just ask how many points you have when you're checking out and we can help you find the best deal possible. 
This is just the beginning of our loyalty program. As we go forward we will be making adjustments and adding new and exciting discounts. 
If you have any questions, please feel free to reach out. We'd also love any feedback y'all have!
Best,
Alison