Classes
Honey & The Hive offers courses for beekeepers both new and experienced. We also offer classes that help you make goods from your hives, like beeswax candles, infused honey, and mead-making. Check in often or
subscribe to our mailing list
if you want notifications about upcoming classes.
Advanced payment is required to reserve your spot as classes always fill up fast. Make sure to check your calendar as class fees are non-refundable if you fail to attend.
 Reserve your spot online or you can email:
[email protected]
. Call 828-484-9466, or drop by the store to reserve your spot.
CURRENT CLASSES: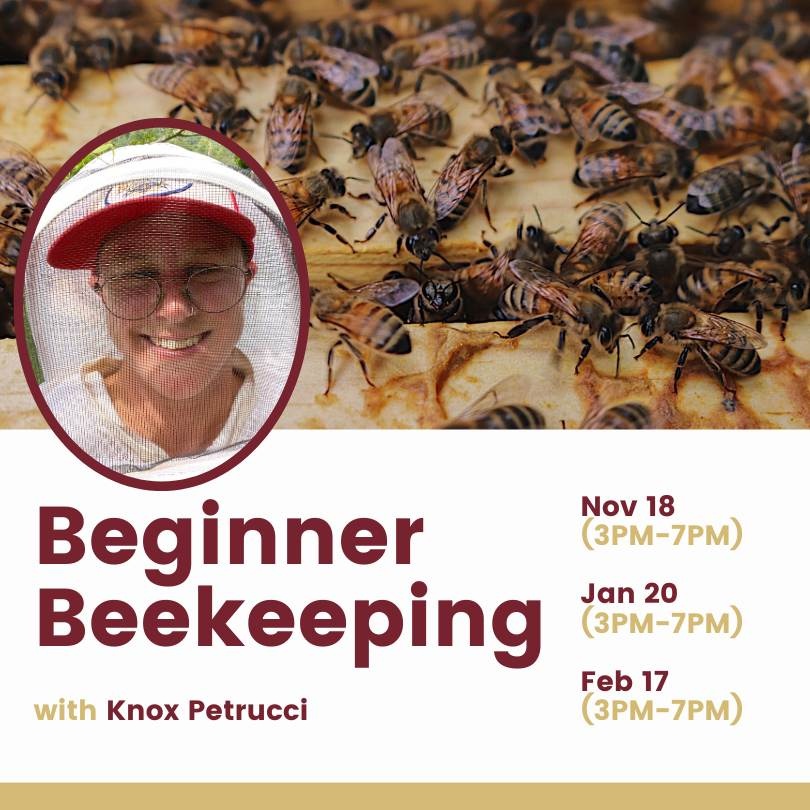 This class offers a whirlwind of information for a curious beginner beekeeper, from bee behavior to hive placement, pests, honey harvesting, and season-long management. In addition to the 4-hour lecture portion, the fee for this class includes a 2-hour Hands-on in the Hive session (dates TBD) when the weather begins to warm in the spring. The new beekeeper will find this course invaluable in gaining comfort and confidence around a hive.
********
PAST CLASSES & CLASSES TO BE SCHEDULED :
Do you have a skill that you can teach related to beekeeping, honey, beeswax, pollinators, or other related themes? Pitch your class idea to [email protected]. 
********
with Lyne Vendely
 $45 per person
Have you had a great season with productive hives only to find your bees dead by mid-winter? The last thing folks think of in the summer heat is winter, but it is most definitely the time to begin preparing your bees. We will discuss in detail how to evaluate and deal with pests and diseases, poor or failing queens, winter stores, and feeding. Timing is critical for successful wintering and that time is now! This course is open to beginner to advanced beekeepers. 
********
  $25 per person
Saturday, October 14 (3 PM - 5 PM)
Join our knowledgeable honey staff to learn how to make your own infused honey! You'll be able to take home your very own infusion and the confidence to make more at home.
This class will also include a fun tasting of the various kinds of infused honey we carry in the store. Class size will be limited, so sign up early to ensure that you get a spot!
********
FREE demonstration by Lewis Cauble, our State Bee Inspector
Monitoring your hives for varroa and other pests is essential to support your hives throughout the year. Stay on top of your mite count with this simple test to check your infestation levels. NC State bee inspector Lewis Cauble will come to demonstrate the dos and don'ts of sugar rolls!
Want to know more? Read on about the method and options for treatment at the
Honeybee Health Coalition.
This offering is held at Honey and the Hive.
Cost: Free!
********
HANDS-ON IN THE HIVE SESSION
This is included with the Beginner Beekeeping Class, but can also be taken separately for $35.
Take this two-hour hands-on course to gain familiarity with hive inspections! This course proves invaluable for new beekeepers, or seasoned beekeepers who want to learn tips & tricks for successful inspections. Learn how to recognize pollen, nectar, and brood; how to minimize risk in hive inspections; and pests and diseases to keep an eye on.
Please keep in mind that these workshops cannot happen unless weather permits - we will be in touch in case of postponing!
Learn to make your own candles with natural beeswax and take home your very own candle! This course will be taught by Emily Carswell of Beelite Candles in Morganton, NC.
********
Join Amber Shehan from Pixie's Pocket as she guides you through the steps it takes to start a small batch of mead, how to know when it is ready to bottle, and the bottling process. This demonstration is great for anyone interested in learning to brew mead