Cranberries and citrus fruits are often highlighted during fall and winter feasts, and with good reason. They are delicious individually, but they pair up like a dream. We just whipped up a batch of Cranberry Orange Honey Butter to delight our friends and loved ones - why don't you try a batch, too?
Don't worry - this recipe is simple and quick. All you have to do is gather the ingredients, mash them together, and let it chill. 
This honey butter is the perfect combination of sweet and salty, but the addition of cranberries and orange zest really makes this condiment shine! It adds a delicious twist to biscuits, bread, pancakes, and crepes.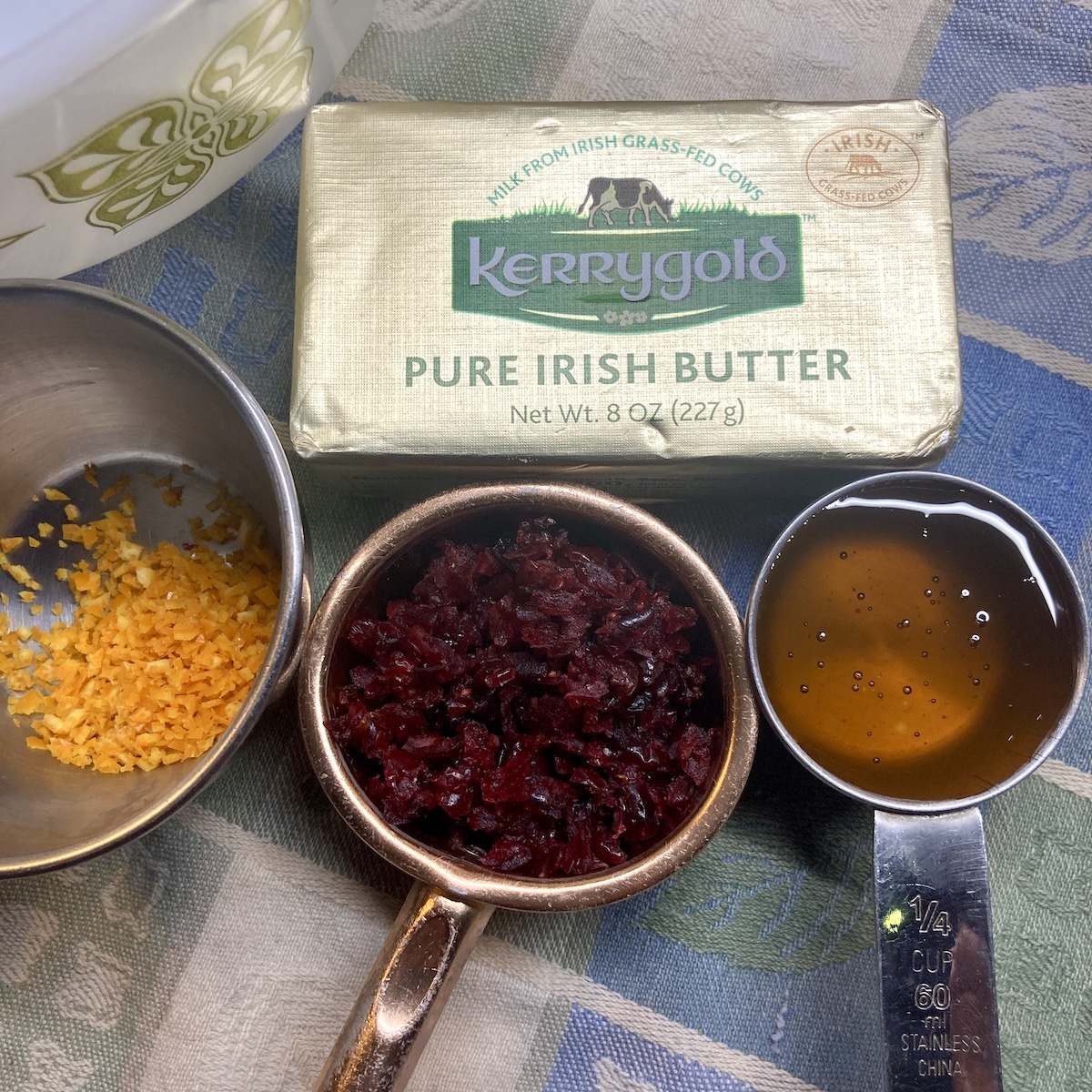 Cranberry Orange Honey Butter Recipe
"It makes everything taste like muffins," said one taste-tester! This zesty butter has it all - salt, sour, sweet, and savory. Mix it up in ten minutes and use it all fall and winter long.
Ingredients:
** 1 cup of butter, softened
** 1/3 cup of finely chopped dried cranberries
** 1/3 cup of raw, local honey
** 2 tsp minced orange zest
** 1/8 tsp Kosher salt (or add more to taste)
Directions:
Allow the butter to soften at room temperature while you prepare the cranberries and orange zest.
Add the butter to a small bowl. Add the rest of the ingredients and blend it with a fork until fully mixed.
Store your cranberry orange honey butter in an air-tight container in the refrigerator for up to two weeks. It can also be stored in the freezer for up to three months, so put some aside for later! Give it a day or two to thaw before using.