Posted on
By Wild Mountain Bees Crew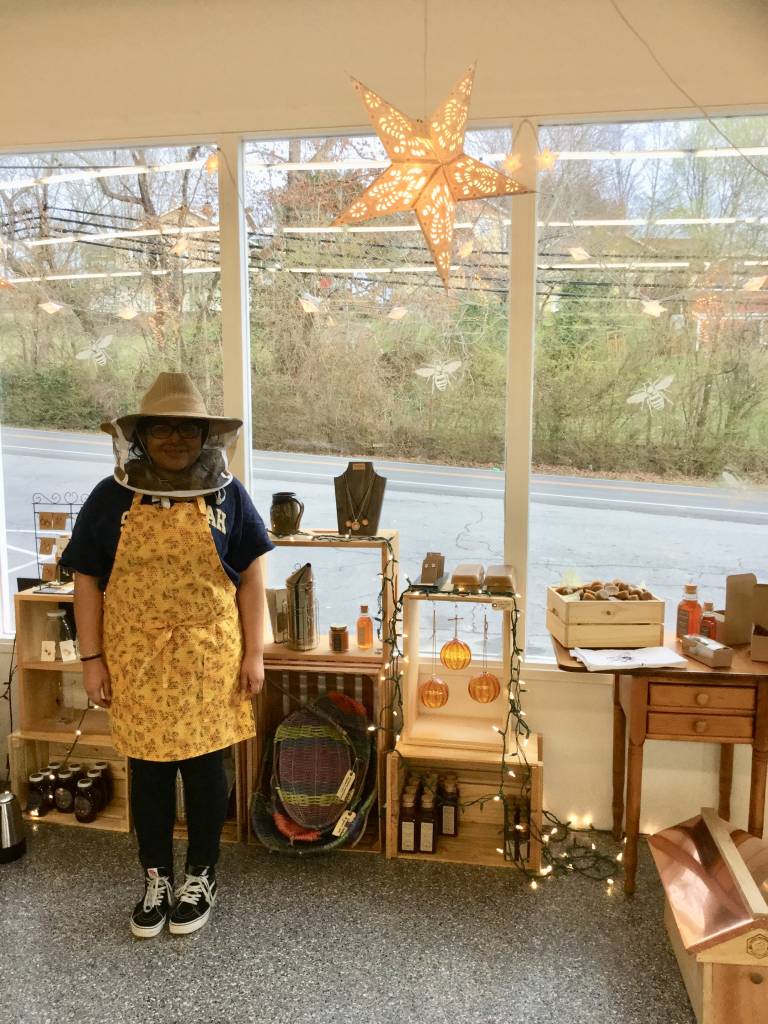 Name: Karen Rodriguez
High school: A.C. Reynolds High School
Year: Senior


Why did you want to do your project on honeybees? 
One of my favorite artists put out some merch with bees on it and talking about saving the bees --  I'm also studying art at school so I was inspired to do an art piece about honeybees and the interest got started from there!


What is the most interesting thing you have learned about honeybees and all bees for that matter?
I really like how they do their bee dance - I think it's just so cool how they can communicate that way.

Is there something that you're more aware of after learning more and taking Sarah's class?

Learning about all the different reasons they are in trouble and dying - I was surprised hearing about mites and how they have such a huge impact on this matter.