Swarm Removal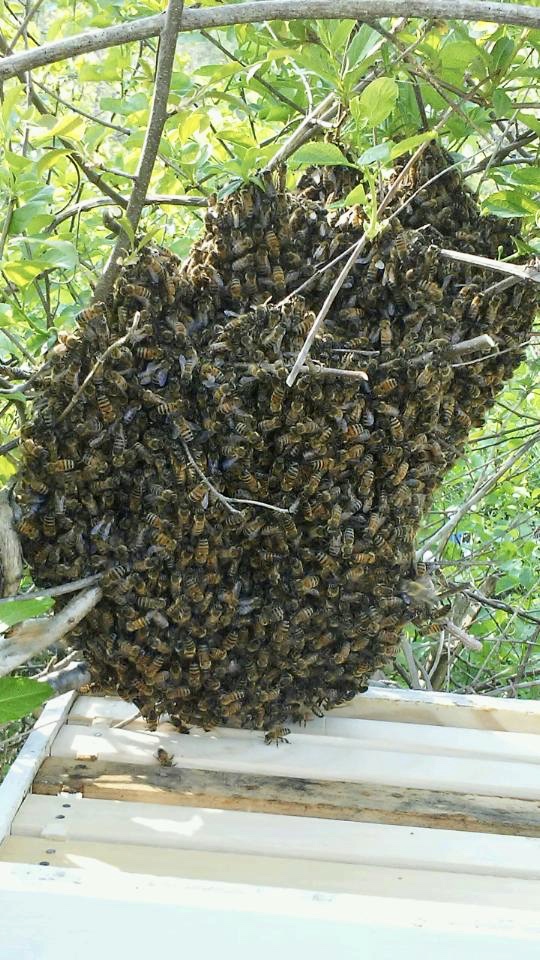 We have compiled a list of local beekeepers who collect swarms and/or perform hive removal. Check out the FAQ in this section to learn more about swarms.
Buncombe County Beekeepers Association
Report a honey bee colony
Reems Creek Apiaries
Wyatt Jenkins - 828-713-6291 - Serving Buncombe, Madison, and Yancy counties. Free swarm catching only.
A Couple of Bees
828-747-0361 - Serving Buncombe, Madison, and Haywood counties.  Free swarm catching but there is a fee to remove bees from a structure. Mileage fee may apply beyond the counties listed.  
Vance Gibson
828-713-3644 - Serving South Asheville area, free swarm catching only.
Frank Fulbright
828-776-1013 - Serving Buncombe and Madison counties. Swarm catching and hive removal.
Darrell Steenwyk
828-654-7133 - [email protected] - Call or email for swarm and hive removal estimates.
Whitt Adams -
828-215-3116 - Serving Henderson, Buncombe and Polk counties. Free swarm catching only.
Jeremy Libasci
828-371-6814 - Serving Buncombe and Macon counties. Free swarm catching. Estimate for hive removal from a structure.
FAQ
Why do bees swarm?
There are a number of reasons why a bee hive might swarm. Swarming is mainly a spring phenomenon, usually within a two- or three-week period depending on the locale, but occasional swarms can happen throughout the producing season. Swarming is the natural means of reproduction of honey bee colonies. The queen bee leaves the colony with a large group of worker bees Typically about 50-60% of the worker bees leave the original hive location with the old queen.The hive will cluster temporarily until they find a new, permanent home. 
Are they dangerous when they swarm?
Usually bees are most gentle and non-aggressive during a swarm. The primary focus of the bees is finding a new home as they do not have honey or larvae to protect. With that being said, it is still important to maintain your distance and try not to agitate the swarm. Under no circumstances should you attempt to spray the swarm with any chemicals or throw anything at the swarm.
Why are them clumped up like that?
All of the worker bees are currently gathered around a single queen bee, which is located in the middle of the ball. The queen is not a strong flyer, so she is resting here while "scouting bees" are out looking for a new home. It is important to get a swarm collected as soon as possible. The soffit of your home is the last place that you want to a colony to choose as a new home.