Local Bee Meetings in Western North Carolina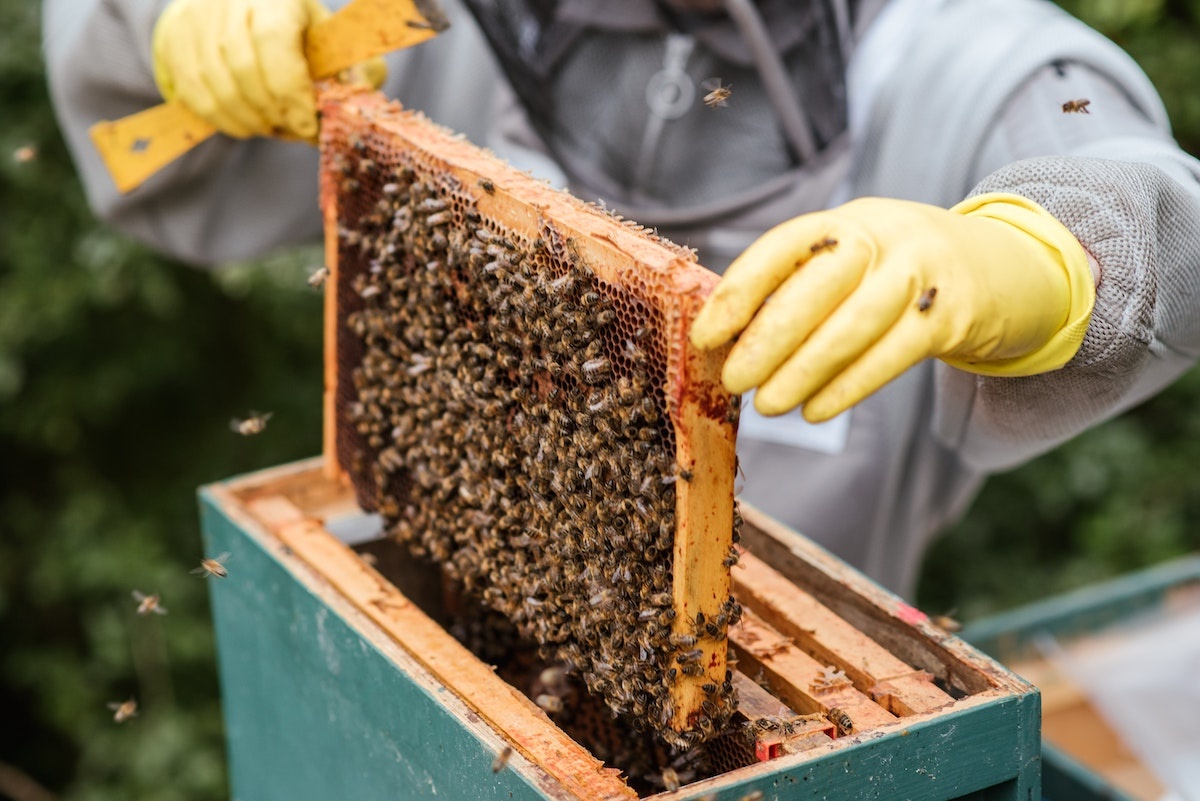 One of the best ways to have a successful bee yard is to get involved in your beekeeping community. Find your local beekeepers, go to the meetings, chat about seasonal blooms, troubleshoot common problems, and learn a lot, all while getting to know your neighbors.
Updated August 2023
North Carolina State Beekeepers Association
The NCSBA is a volunteer-led organization comprised of more than four thousand active members, almost all of which are hobbyist beekeepers that are also members of a network of local beekeeping associations. These local associations are chartered by the NCSBA and serve to help their members learn and enjoy the practice of keeping bees.
Buncombe County Bee Club
1st Monday of Every Month
Mini-Workshops & Mentoring: 6:30 - 6:50pm
Meeting Time: 7:00 - 8:30pm
Groce United Methodist Church
645 Tunnel Road, Asheville, NC 28803
Madison County Bee Club
https://www.facebook.com/people/Madison-County-Beekeepers-Association/100064495100781/
2nd Monday of Every Month (Feb - Nov)
Meet and Greet: 5:30 - 6:00
Meeting Time: 6:00 - 8:00pm
Madison County Cooperative Extension Service Center
258 Caroline Lane, Marshall, NC 28753
816-351-6266
Haywood County Bee Club
1st Tuesday of Every Month 
Meeting Time: 7:30pm
Haywood County Extension Office
589 Raccoon Road, Waynesville, NC 28786
McDowell County Bee Club
https://www.mcdowellbeekeepers.org/
2nd Thursday of Every Month (except December)
Meeting Time: 6:30pm
McDowell Senior Center
100 Spaulding Road, Marion, NC 28752
Henderson County Bee Club
3rd Monday of Every Month (March - Nov)
Meeting Time: 7:00pm
Henderson County Extension Office
100 Jackson Park Rd, Hendersonville, NC 28792
Toe Cane Bee Club (Yancey, Mitchell, and Avery Counties)
https://toecanebeekeepers.net/
4th Tuesday of Every Month 
Meeting Time: 6:30pm
Trinity Episcopal Church
15 Hemlock Avenue, Spruce Pine, NC 28777